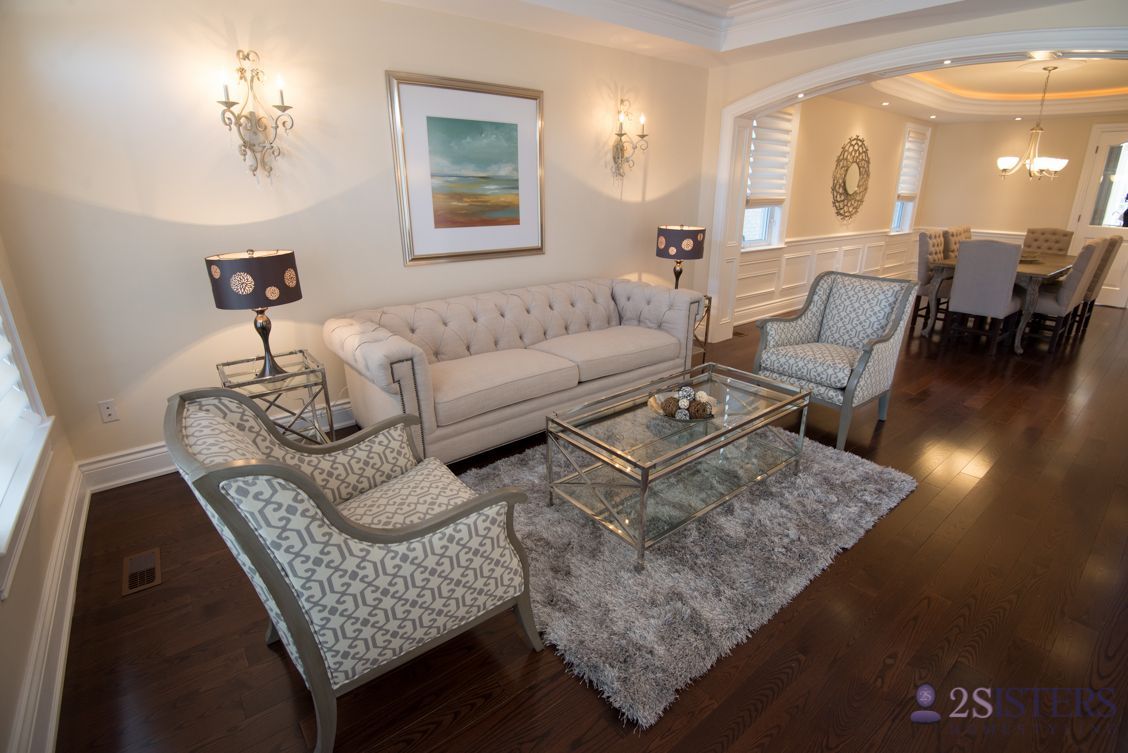 Some people struggle with furniture placement and decorating when moving into a new home. 2 Sisters' home styling service is a partnership with the homeowner with the goal of improving their living space and its ambiance.
Whether it's decorating a room, improving the functionality of a space, working with a different colour palette or coordinating existing furniture with new decor elements, 2 Sisters HomeStyling will help make a home feel cohesive and complete.
Any lifestyle, any budget…the 2 Sisters HomeStyling philosophy is that no design project is too small or too large.
Home Styling Consultation: from $350 (90 minutes)
Discussion of client's expectations
Understanding of client's lifestyle
Floor plan analysis
Review of existing furniture
Determining of budget and timeline
Furniture placement planning
Suggestion of new furniture and accessories
Samples of "Go To" paint colours for walls
Additional design and colour consultations, and/or sourcing excursions available for $135/hour.
* Designer discounts offered at select stores
Please call for your consultation appointment now 416-788-2175