Michelle Ludo – Century 21 Realtor
Always a pleasure working with Kit and Cissy. Their prices are reasonable and is more competitive then other home styling professionals that I have used. Also, their eye to make a home looks cozy and luxury is excellent. I have used their expertise a few times in the past and i'v always sold the home in less then 3 weeks of it being on the market.
Helen Fydyshyn – Living Realty realtor
We engaged Kit of 2Sisters HomeStyling to stage our home prior to putting it up for sale. She arrived for the initial consultation as scheduled & immediately took us on a tour of our house through her experienced eyes. We learned styling tips we can apply to our new house & beyond. In a matter of hours on staging day Kit & her team transformed our home into a showstopper by clearing some furniture pieces & rearranging others then highlighting it all with pops of colourful accessories. Their work was instrumental in the quick sale of our home. Her photographer, Preston, took great photos & also provided a video. Kit exceeded our expectations; we highly recommend 2Sisters' services – they are worth the small investment. We will definitely use them again.
Rahim Khalifa, Royal LePage Realtor
Kit and Cissy are a "dynamic duo" that I am happy to recommend to anyone looking to transform a space! They provide honest, on-time/on-budget and professional service.
I was impressed by their attention to detail right from our initial meeting. They showed respect for the homeowner's belongings and found creative ways of incorporating them into the final design. They delivered on everything they promised and somehow managed to exceed expectations! In short, they showcased the home in the best way possible.
I look forward to working with 2 Sisters HomeStyling again!
In case you were wondering, the home sold within 7 days and for a record price!
Mandy Xi – Investor
Kit has utilized all the spaces in our house, she did an outstanding job especially on focusing detail and covering shortage of the space, she worked through with us for every corner, furnishing was rich and elegant. Affordable price, will definitely come back to her!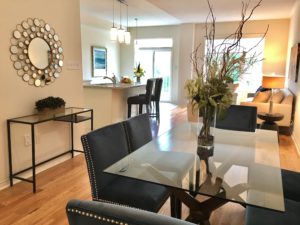 Reza Ashkevau – Royal LePage Realtor
2sisters HomeStyling has helped me selling properties not only for a higher price but quicker as well. They are great at what they do, reliable and accommodating.
I'm very satisfied and happy with their services and would like to recommend them to my fellow agents.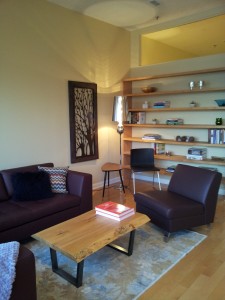 Sandra Dimock – 700 King Street Condo Property Owner

"I know that the home staging efforts of Kit and Cissy made a huge difference in the sale and the price of my King Street condo. I had my condo up for sale in September and October, and had very few agents or interested clients come through—maybe 5 or so in two months. I put my place up for sale again the following January and this time, Kit and Cissy staged the condo and professional photos were taken. What a difference! In just over a week I had three times more visits than I had the entire 2 months the year before. The sisters used my existing furniture, but by rearranging and adding 'pop' items, the glamour quotient of the place rose exponentially. In only just over a week on the market, I had multiple offers on my condo and I am very pleased with the price I was able to sell it at. Thank you Kit and Cissy and the two sisters' team!"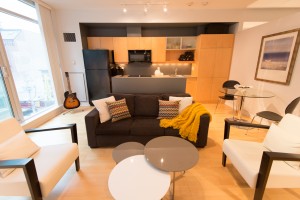 Aris Kapasouris, Real Estate Broker 
"Staging works! BUT, not all stagers are created equal!
2 Sisters HomeStyling are a cut above the rest and have consistently helped me sell homes faster and for top dollar – I highly recommend them."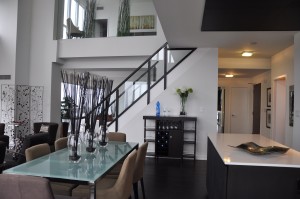 Garlin Louie, Sales Manager, Concord Adex – Two level lakeview condo sold within 5 weeks for $1.48 million
"Staging allowed us to show the space more effectively and efficiently. The staging of the penthouse definitely helped make the unit more viewable and sellable."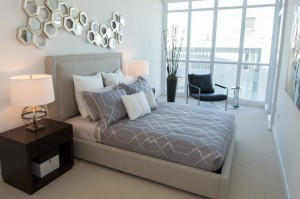 Jenna Sasabuchi, Sales Coordinator, Concord Adex
"Kit and Cissy created an elegant, clean and sophisticated look for the suite and we couldn't be more pleased with the results."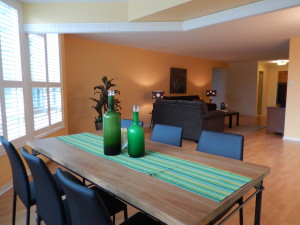 Becky Lu-Do, Real Estate Agent, Century 21, Leading Edge Realty
2 Sisters HomeStyling (Kit & Cissy) are very friendly. They are what they say will do. And this is what a professional agent like myself is looking for…trustworthy, fast and professionalism. My clients trusted me because of them too. It helps my listings sell faster than the competitions.